---
---
---
How many times will the Smart Power Bank charge your device?
Smartphone (7-15 Watt-Hours): 6-14 times

GoPro Hero 6 & 7 (5.4 Watt-Hours): 18 times

Digital Camera (8 Watt Hours): 10 times

Tablet (25-42 Watt-Hours): 2-4 times

Laptop (50 Watt-Hours): 1-2 times
Worlds Smartest Power Bank
Wireless Powering On/Off

Timer Controlled Powering

Proximity Sensor

Location Tracker

Alert Notifications

Charge Notifications

Airline Compliant
The GoPlug Smart Power Bank is a beautiful, intelligent and adaptable battery pack designed around the workflows of photographers, creatives, travelers and commuters.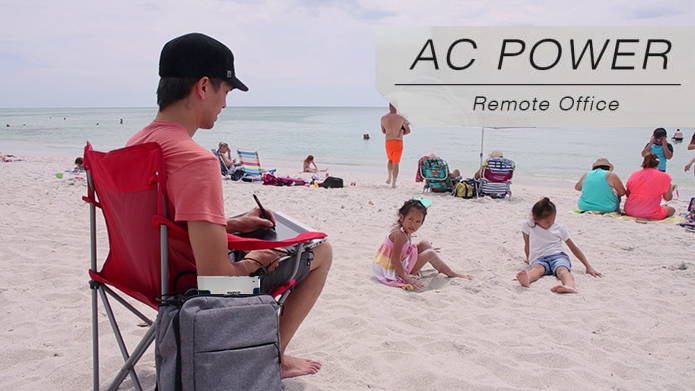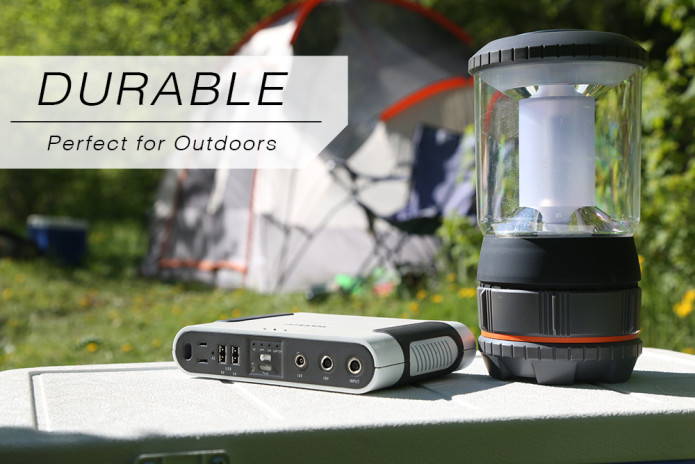 It's more than just a battery, it's your day-to-day essential life saver, and it does things other power supplies can't.
The GoPlug Smart Power Bank connects to your smartphone, enabling features that will forever change the way you power mobility.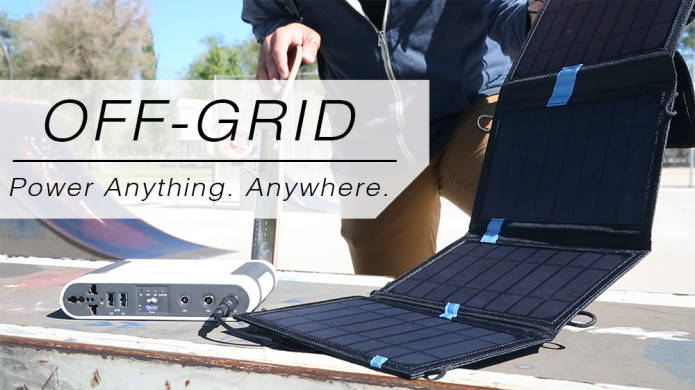 Recharge one of three ways:
AC Wall Outlet: (45W) 3 hours
Car Cigarette Outlet (30W) 4 hours
Solar (18V - 18W) 6 to 12 hours
Daisy chain and connect multiple solar panels for faster charge times.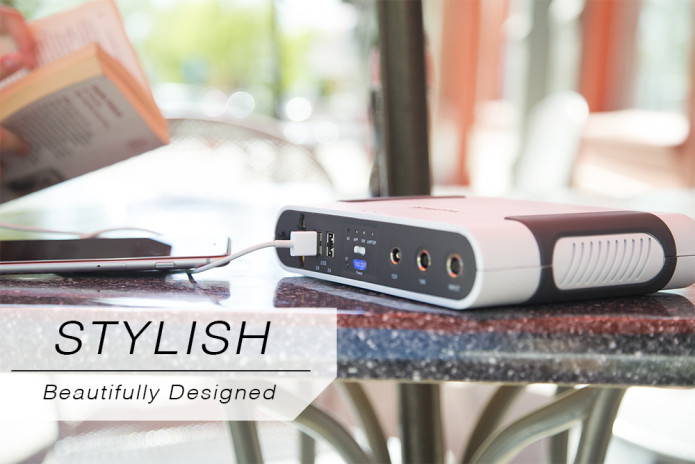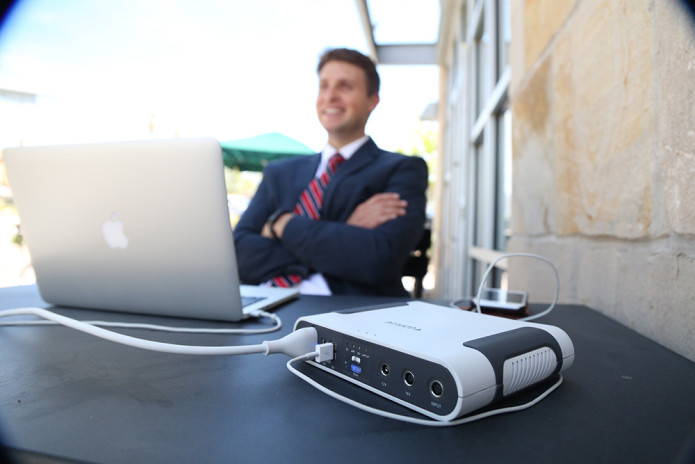 The GoPlug Smart Power Bank will keep users connected and increase productivity, leading to increased revenue and eliminate stress for unproductive, frustrated, on-the-go professionals who constantly run out of power.
The GoPlug Smart Power Bank will send an alert notification if its moved. Talk about peace of mind, we've thought of it all!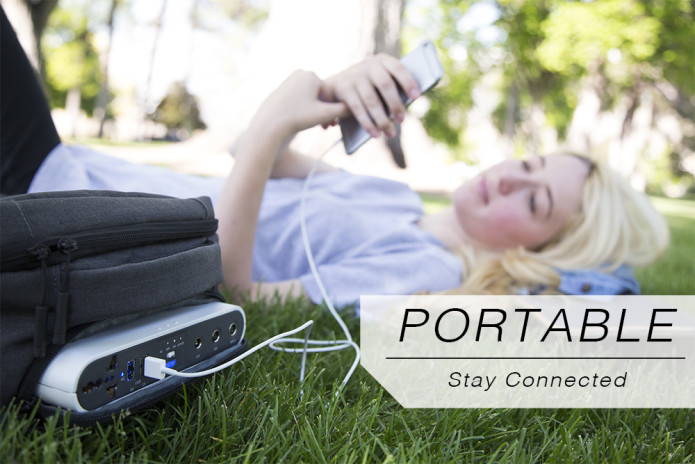 Power Anything. Anywhere. Gone are the days when binding yourself to a wall outlet for electricity is the norm
Anything you can plug into a wall outlet, you can plug into GoPlug's Smart Power Bank...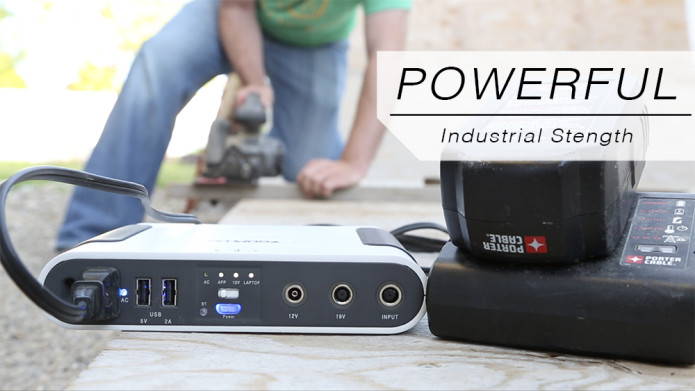 Anything you can plug into the wall, you can plug intoGoPlug's Smart Power Bank. Here's a quick video showing its power (no tricks or audio overdubbing):
It's been designed to charge or power a variety of electronics...
Who knows when you'll need a boost of power-- not just for smartphones and laptops.
Manual Mode: The Power Mode Switch allows users to select between 12V, 19V, or AC output powering options.  
APP Mode: iOS
Timer controlled powering: Just like an alarm clock, timer controlled powering can be set on the GoPlug Smart Power Bank.  Just plug the device(s) into the Smart Power Bank, and set the times you want the Smart Power Bank to turn ON/OFF.  It's that simple!
Charging Complete Notifications: Ever wonder when your camera batteries are fully charged? Receive notifications when your electronics are fully charged. You can also receive alert notifications when the GoPlug Power Bank is fully charged.
Proximity Sensor: Carry this in your bag or luggage. Thanks to the proximity sensors, you will receive alerts when you are separated from your gear. You can also locate your GoPlug Smart Power Bank with a proximity heat map and receive a reminder of the last recorded location.
Battery Preserve Mode:  Wanna keep a little juice in the power bank for those unexpected situations? You can set the GoPlug Smart Power Bank to shut off when that battery life hits a percentage you choose.
Power Select: When the GoPlug Power Bank is in the Bluetooth setting, you can initiate different powering options from a mobile device.
Movement Alarm: The GoPlug Smart Power Bank will send an alert notification if its moved. Talk about peace of mind, we've thought of it all!Text
POWER BANK RECHARGE TIMES:
Wall Charger (45W): 3 hours
Car Charger (30W): 3 hours
Solar Panel (18V 18W): 6-12 hours
Note: Charges are averages
Specifications
Bluetooth BLE 4.0
iOS APP enabled
27000mAh
98Wh
AC Inverter: 110V, up to 0.9 (100W max), 60Hz, modified sine wave
Output: 12V DC, 10A
Output: 19V DC, 6A
Output: USB 5V DC, 2.1A
Dimensions: 5.8 x 1.5 x 5.25 in (14.7 x 3.8 x 13.3 cm)

USB 2.1A
12V Output
14-22V Input

Weights: 2.2 lbs.
Can power/recharge from your car, wall outlet or solar